Insomniac Worlds
Explore the Insomniac Worlds on your voyage through Insomniac's Electric Mile. Journey through seven unique worlds of Insomniac's most iconic festivals and brands, including EDC, Beyond Wonderland, Nocturnal Wonderland, Escape, and Countdown, complete with music, lights, art, visual effects, installations, and more in a COVID-friendly environment.
Information
location

285 W Huntington Dr, Arcadia, CA 91007 (Gate 3)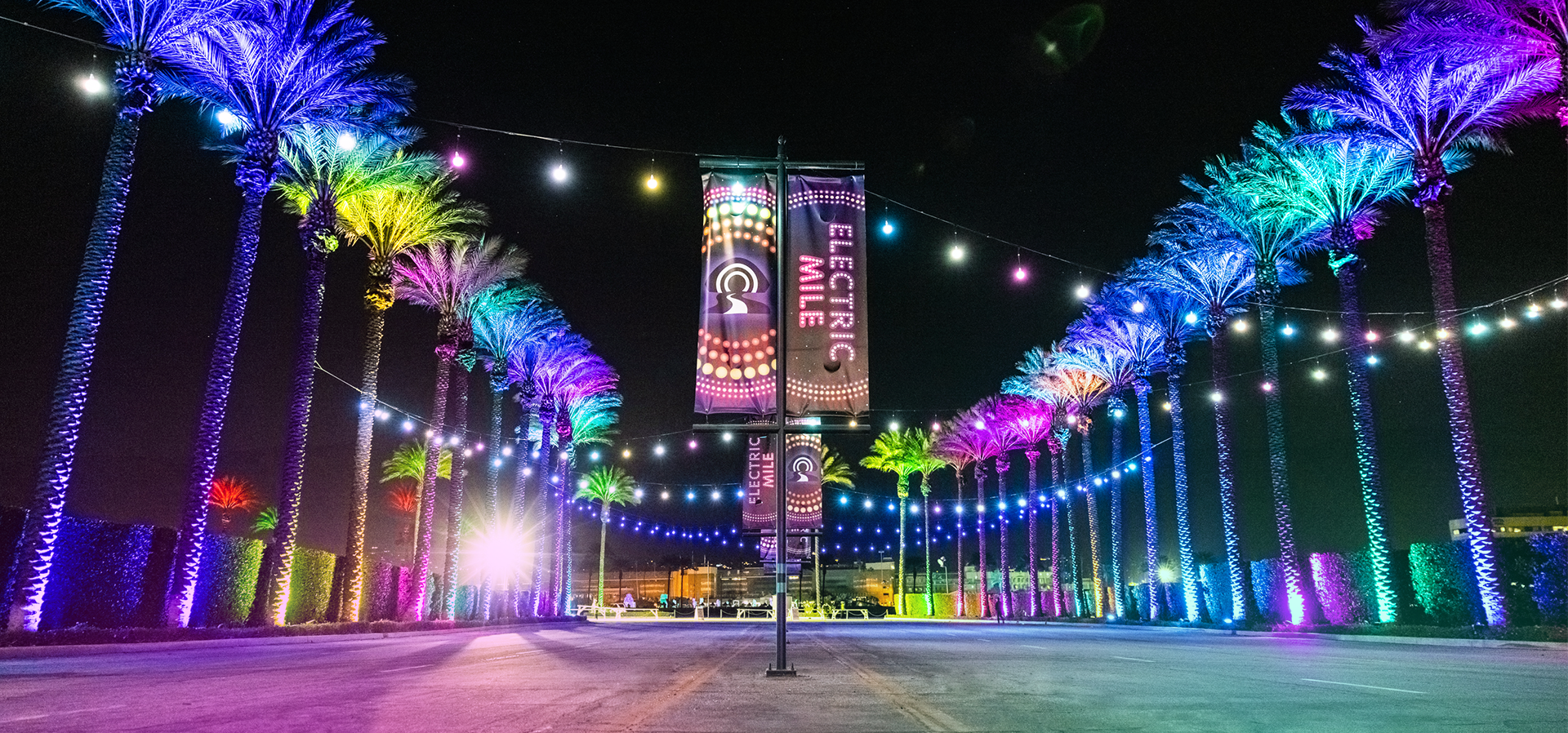 Age: Electric Mile is an ALL AGES family-friendly affair, welcoming all from young to old.
Price: Tickets start at $69.99 per Car (up to 8 people)
When: The Journey Begins January 2021